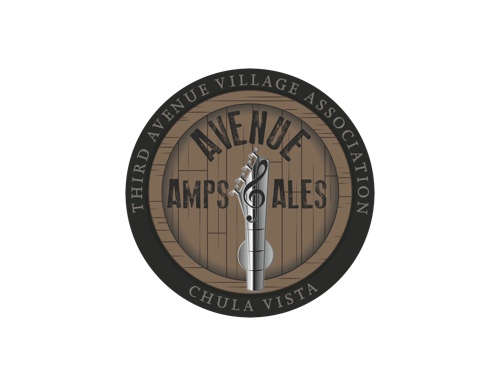 Avenue Amps & Ales
Sat, May 13, 2017 from 1pm - 5pm
Avenue Amps & Ales Pours onto Third Avenue May 13
CHULA VISTA – Get amped up for Chula Vista's original craft beer and musical festival, Avenue Amps & Ales. Rocking Third Avenue Village on Saturday, May 13 from 1 – 5 pm, Avenue Amps & Ales will host an overflow of craft breweries, live bands and good eats in and around Memorial Park in Chula Vista's Original Neighborhood.
Avenue Amps & Ales is a buzz worthy event for the 21 and up crowd. Join south bay's uprising and imbibe in unlimited samples of craft beers. Enjoy distinct South Bay flavor with Thr3e Punk Ales Brewing, Bay Bridge Brewing, Groundswell Brewing Co., Chula Vista Brewing and NOVO Brazil. Sip on unique brews from industry veterans including Ballast Point, Coronado Brewing and Fall Brewing.
Live bands amplifying Memorial Park will keep the energy as high as the hop counts. The Routine, The Montell Jordans and San Diego's home grown renowned Sprung Monkey.
As the craft beer industry pours into Third Avenue Village and the City of Chula Vista at large, Avenue Amps & Ales aims to quench the thirst of thousands of south bay and San Diego beer enthusiasts. Avenue Amps & Ales promises an epic event, turning former conventions about craft beer in the south bay on its full bodied head. Be a part of the #southbayuprising and join the fun, laid back atmosphere that is Third Avenue Village at Avenue Amps & Ales.
Advance tickets for the unlimited sampling of over 50 craft beers are a mere $35 and add an extra VIP hour to your sips at $45 for a limited time. Snag the advanced prices to avoid paying more. A portion of the Avenue Amps & Ales ticket proceeds will be donated to the Chula Vista Police Foundation. For more information and to purchase tickets visit