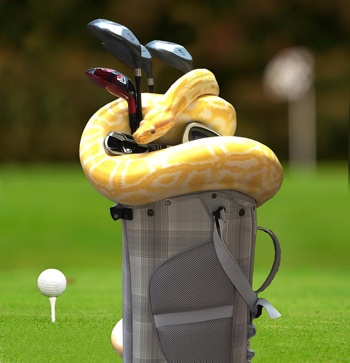 Golf For Wildlife
It's time to hit the links for a great cause!
The 3rd Annual Golf for Wildlife tournament will take place on Sunday, June 5th, beginning at 10am at the Coronado Golf Course.
Funds raised will go towards the Fijian Conservation Fund for endangered native iguanas, purchasing land to help protect the biodiversity of Sumatra, and last but not least, a $500 scholarship for a graduate student researching plant or animal conservation.
REGISTRATION: 10am
BBQ LUNCH: 11am
TEE TIME: 12:30pm
TICKET INCLUDES:
18-holes of golf, BBQ lunch, 3 beverage tickets, golf cart, range balls to warm up, tees, a golf ball, (1) raffle ticket that automatically enters you to win grand prize! There will be food, snacks and refreshments on the course as well free of charge.
Saint Archer Brewing and La Jolla Tap and Grill will be sponsoring a hole with their finest brews!
Tito's Vodka and Handlebar Hot sauce are teaming up making some tasty BloodyMary's on one of the holes!
CHALLENGES: Closest to the Pin, Furthest Drive, Hula-Hoop Challenge
RAFFLE TICKETS: 1 for $5, 3 for $12, and arm's length for $20
SILENT AUCTION: Silent Auction will last 30 minutes after the last team is done (All forms of payment are accepted)

**This will be a scramble style event. In a scramble, each player tees off on each hole. The best of the tee shots are selected and all players play their second shots from that spot. The best of the second shots is determined, then all play their third shots from that spot, and so on until the ball is holed.

Awards, winners and cake will be served at the end!

We are a non-profit so everything is tax deductible!