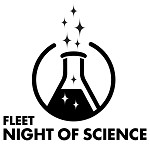 Fleet Night of Science—Game Masters!
Thu, Sep 14, 2017 from 6:30pm - 9:30pm

Night of Science at the Fleet Science Center
This after-hours event for chic geeks 21+ will delve into the science of video games on the evening of September 14. You get the science center all to yourself (no kids allowed!) to explore exhibits (including Game Masters), sip cocktails and get your geek on with science experiments, clever chats and delightfully nerdy experiences. Food and beverages are available for purchase, and proceeds support the Fleet's nonprofit mission of inspiring science learning. Stay tuned for more delightful details!

Calling all video game fans and everyone missing the good ol' days of Centipede and Astroids! Join us for Fleet Night of Science on September 14 to enjoy all the video games you can handle, from vintage games such as Astroids to blockbusters to indie games such as Alien Hominid and Angry Birds.
All the games. No kids. A bar and a DJ. What could be better than this?!
Well... I'm glad you ask. Because we've got even more in store for you that evening:
No-host bar
Gaming on the Dome in the Heikoff Giant Dome Theater
A PC video game tournament by Fanboy Gaming
A costume contest where you can win IDW games
An amazing showcase by the Living Heart Project: VR technology that will change the treatment and care of heart diseases
Board games hosted by our friends from IDW Games (featured games are Atari: Centipede, The Legend of Korra: Pro-bending Arena, Purrrlock Holmes: Furriarty's Trail and Seikatsu)
Physics demos by our friends from UCSD
Build your own pinball machine, Tinkering Studio-style
And more hands-on science fun
Craveology will be open for some delicous grub